Natalia Rak: Through the looking glass
Wir freuen uns im April die Ausstellung "Through the looking glass" der polnischen Künstlerin Natalia Rak zu eröffnen.
Natalia Raks Arbeiten bringen mit leuchtenden Farben, wunderbaren Kompositionen und der bewusst eingenommenen weiblichen Perspektive eine frische Brise in die weltweit immer präsenter werdende Urban Art Welt. Ihre Bilder erzählen Geschichten und fesseln den Betrachter mit einer fast magischen Intensität.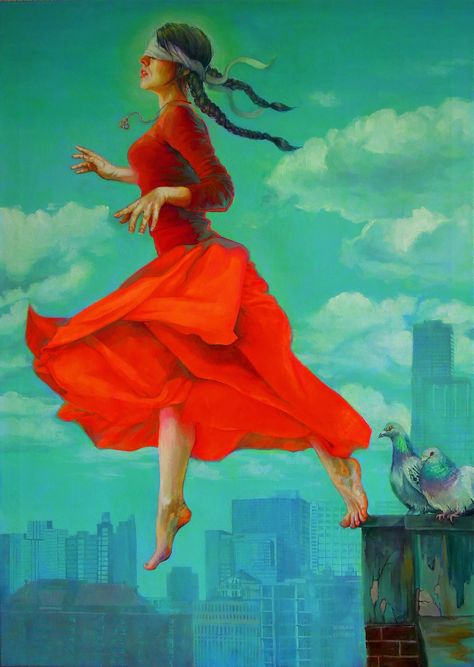 Blind Man´s Bluff, 79x109cm, Öl auf Leinwand
Nach ihrem Abschluss an der Universität für FineArt in Lodz hat Natalia Rak ihre Arbeiten in den USA, Frankreich, Österreich und Polen gezeigt und ist zu vielen renommierten Urban Art Festivals eingeladen worden, bei denen sie fassadenhohe epische Bilder gemalt hat. Letztes Jahr hat sie das "Artbattles" in New York gewonnen.
Ihr Wandbild "Legend of giants" wurde von Kunstmagazinen, neben Arbeiten von Banksy und JR, zu den besten fünf Urban Art Werken 2013 gewählt.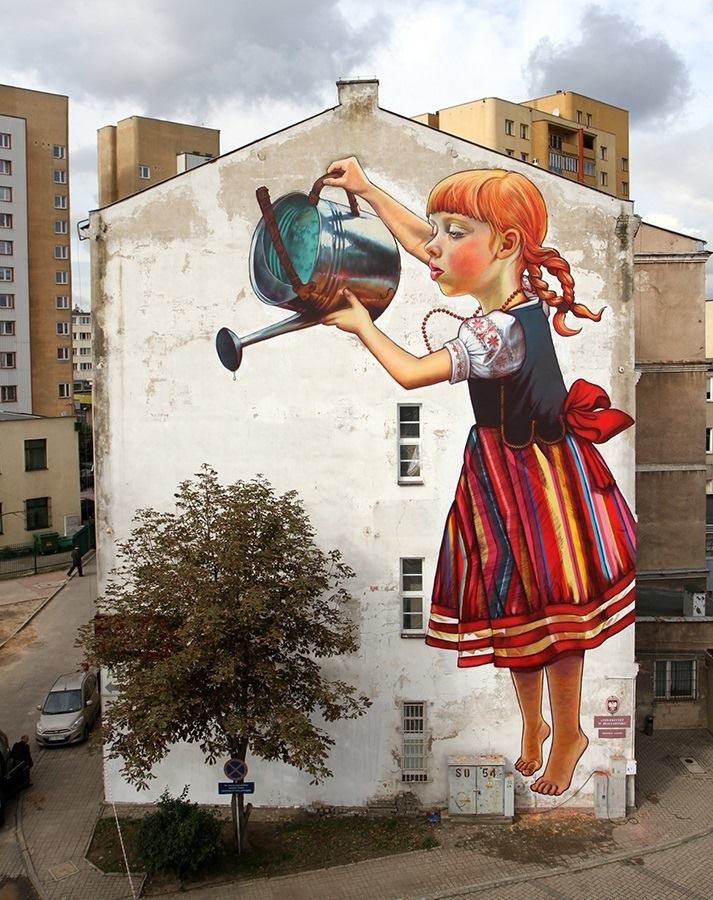 Legend of Giants (Polen)
In "Through the looking glass"  zeigt Natalia Rak Malerei auf Leinwand.
Die Ausstellung im Pretty Portal ist ihre erste Soloshow in Deutschland.
Wenn Sie den Showkatalog als PDF erhalten möchten senden Sie bitte eine Email and info@prettyortal.de.
Natalia Rak
"Through the looking glass"
11.4. – 9.5.
Vernissage 11.4. 19-22h
Reborn, 74x95cm, Ol auf Leinwand